Welcome to the Maxey Library
 Welcome to the Maxey LIBRARY!!
THANK YOU for your generous donations to the
Maxey Walkathon for Lincoln Food Bank Backpack Program
THANK YOU for
Raising $$5,000 for Hungry Kids in Lincoln!

OPEN: October 10-19 in the Maxey Library!! 
WILD WEST

Book Fair,

Saddle Up and READ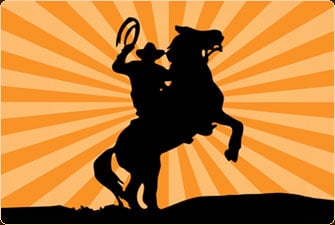 Maxey Book Fair 2017
The Scholastic Wild West Book Fair, SADDLE UP and READ rides into the Maxey Library on Friday, October 6. Adult help is needed for set up that morning, tear down on October 20, treats for staff on October 9, and cashiers October 10-19 on school days. Grade 4 or 5 student help is needed to run the sucker pull, a fund raiser for the Hartley Elementary School Library and students. Thank you for considering helping!! Sign up if available! We are thrilled that 50% of purchases is turned into NEW BOOKS for Maxey!
The Book Fair is 
OPEN in the Maxey Library:
Tuesday, Oct. 10 8-9 a.m. and 3:38-7:30 p.m.
Wednesday, Oct. 11 3:38-4:30 p.m.  
Thursday, Oct. 12 3:38-4:30 p.m.
Wednesday, Oct. 18 3:38-4:30
Thursday, Oct. 19 8-9 a.m. and 3:38-7:30 p.m.
Please sign up to volunteer at:
http://www.signupgenius.com/go/20f0a4caba82fa5f85-maxey
Find the Scholastic Online Fair (open October 4-22) at:
http://www.scholastic.com/bf/maxey

---
___________________________________________________________________
$17,700 to the Lincoln Food Bank for Backpacks!! MAXEY is Amazing!! WOW!! Thanks to all who made a donation!! 
---
---
The Votes have been counted!! Maxey voted for 2016-17 Golden Sower Picture Books:
Gaston-73 Votes
Blizzard-70 Votes
Elizabeth, Queen of the Seas-56 Votes
A Piece of Cake-53 votes
Winnie: The True Story of the Bear Who Inspired Winnie The Pooh-36 Votes
Ivan: The Remarkable True Story of the Shopping Mall Gorilla-30 Votes
Ninja Red Riding Hood-26 Votes
I am Cow, Hear Me MOOO!-25 Votes
Emmanuel's Dream-23 Votes
My Grandfather's Coat-9 Votes
(401 student votes total)
And 2016-17 Golden Sower Chapter Book Voting at Maxey:
The War That Saved My Life-29 Votes
El Deafo-26 Votes
Loot-13 Votes
Stella By Starlight-10 Votes
The Fourteenth Goldfish-9 Votes
Absolutely Almost and Life on Mars-TIE-8 Votes
Frostborn-7 Votes
Fish in a Tree and Dash-TIE-5 Votes
(120 students voted)
Thank you for reading and voting!! 
---
On Friday, March 31, Maxey celebrated "Hats ON for Hunger" and over $650 was raised toward food filled backpacks for LPS students! Thank you to those who brought money and/or wore a hat!
Thanks, Maxey!!
---
---
Author Julia Cook visited Maxey on Monday, April 3 thanks to a grant written by Maxey Kindergarten Teacher, Linda Freye.   She spoke about several different topics that affect kids every day . . from boogers to bullies, caring and coping, and her dog Kirby was sooooo perfect!! To visit Julia's website, go to http://www.juliacookonline.com/
---
---
Barnes and Noble SouthPointe was the place to be on Read Across America Day! Maxey raised over $800 for library books and had lots of fun!
---

Happy Sesquicentennial, Nebraska!!
Nebraska BOOKMARKS!! 
Maxey students K-5 were invited to create a bookmark to celebrate Nebraska and their 150th Birthday on March 1, 2017. The winning bookmarks will be available in the Maxey Library for all students and staff. The following students made bookmarks that were chosen to be printed for Maxey:
Kindergarten
1st
2nd
3rd
4th
5th
Octav S.
Marlee B.
Kate H.
Olivia N.
Miley R.
Mitch J.
Nolan N.
Gabriela L.
Grace H.
Tess W.
Joy W.
June K.
Tessa S.
Katy W.
Zoe W.
Alivia M.
Claire W.
Dylan E.
Sophie Y.
Lena W.
Will D.
Emma H.
Congrats to the winners and all who created a bookmark! They are incredible and were on display at the Maxey Book Fair at Barnes and Noble, SouthPointe on March 2, and are available in the Maxey Library!
On Halloween, Volunteers got into the Spirit . . dressing up and even signing some autographs!! Ballet Cat is a new favorite series by Bob Shea!! Meow!! 
---
---
The Maxey School Mission is to Maximize Learning for ALL Maxey Students!
The mission of the Maxey School Library is to support and encourage all patrons to be effective users of information by providing these learners with critical thinking and problem solving strategies that will enable their future success.