LSW Counselors
Follow Us At:
Tuesday, December 3rd

TCA Informational Session for Sophomores
B118 Forum @ 2:10 pm

Friday, December 6th

Freshmen Small Group Meetings End

Saturday, December 14th
Thursday, December 19th – Friday, December 20th
Monday, December 23rd
TCA Informational Session for Sophomores
Sophomores who would like to learn more about The Career Academy are  invited to an informational session with Valerie Moser-Bergo, TCA Counselor, in the B118 Forum on Tuesday, December 3rd at 2:10 pm. Students will need to bring a Chromebook or phone so they can complete a survey at the end of the presentation.
ACT Guidelines
"How many times should I take the ACT?" is one of the most frequently asked questions that counselors are asked. According to Kaplan, students can take the ACT as many times as they want. However, most students take the test between 2-3 times before applying to college. While the majority of  colleges are neutral about multiple scores,  Thought Co. shares, "If your ACT scores are at the upper end of the typical range for your favorite colleges, there's not much to be gained by taking the exam a second time."  For those students whose composite score is near or below the 25th percentile number, Thought Co. suggests that students take some practice tests to improve their ACT skills, and then retake the exam. "Students who retake the exam without doing further preparation rarely improve their scores significantly."
Kaplan recommends that students who are applying to one of the country's top universities or top colleges should take the exam in the spring of junior year. This ensures receiving your scores, comparing  them to the score ranges in the college profiles, and determining if  taking the exam again in senior year makes sense. "By testing junior year, students have the opportunity, if needed, to use the summer to take practice exams, work through an ACT preparation book or take an ACT prep course."
Give yourself time to improve before you begin filling out applications. Bring intense focus to each test, and try not to take the test more than 3 times, if possible.
Additional resources about the ACT are available at the ACT website as well as the LSW Counseling website's College Planning Section.
The Princeton Review asks, 'Has this ever happened to you? You've been studying hard for your chemistry midterm, but when you walk into your exam, your mind goes blank. As you sit down to start your test, you notice your sweaty palms and a pit in your stomach." If you answered "yes" to any of these questions, "…your grades and test scores may not reflect your true abilities. Learn ways to manage test anxiety before and during a stressful test." For some students, finals is a time where their test anxiety increases.
Most people experience some degree of nervousness before taking a test. However, some students are completely debilitated at the thought of taking a test and experience "…racing thoughts, inability to concentrate, or feelings of dread that often combine with physical symptoms like a fast heartbeat, headache, or nausea. Whether it's the ACT , an AP exam , or an important history final, test anxiety has the power to derail weeks and months of hard work."
Below are 10 tips for reducing test anxiety. To learn more about these strategies, click here.
Be prepared
Get a good night's sleep
Fuel up
Get to class – or the testing site – early
Have a positive mental attitude
Read carefully
Just start
Don't pay attention to what other people are doing
Watch the clock
Focus on calm breathing & positive thoughts
In the December issue of EducationQuest's College Planning Bulletin, seniors and their families are reminded about the following steps that happen after submitting the FAFSA:
Expect a Student Aid Report
Make sure you have applied for admission to the colleges listed on your FAFSA
Watch for verification requests
Watch for financial award notifications.
This EducationQuest Blog article has more details about what happens after you submit your FAFSA. For students and families who have not yet completed the FAFSA and need assistance, make an appointment with R.J. Vega, EducationQuest's College Planning and Financial Aid Specialist, who is at LSW on a regular basis. To make an appointment, use Sign Up Genius to schedule a date/time that works for you.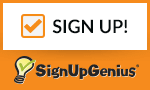 Now is a prime time for upcoming graduates to apply for scholarships. EducationQuest offers the following suggestions for earning scholarships:
Don't ever pay for scholarship searches
Focus on local and college-specific scholarships
Update your activities, honors, community service or paid jobs using EducationQuest's Activities Resume
Earn the best possible ACT/SAT scores
Use quality references
Tailor your essay to the scholarship
Read

tips

from a recent recipient of multiple scholarships
Holiday Blues
According to Psycom, The "holiday blues" are real and much more common than you think. Second, be kind to yourself. Try not to chastise yourself for what you are and what you're not feeling. And third, take a few minutes to read about some of the major causes and best remedies for the "holiday blues."
In her article, Holiday Depression: How to Beat the Holiday Blues, Margaret Jaworski shares that Loneliness, Loss, and Missing Holidays Past are the three main contributors to holiday depression. Below are suggested remedies for each:
Loneliness * For people who are separated from friends and family during the holidays, they may isolate themselves even more and feel worse as a result.

Make an effort to be around people even if it's only to run an errand, go to a favorite cafe, or bookstore.
Find new ways to keep busy such as going on a tour of where you live to see your surroundings in a new ways, volunteering at an animal shelter, or participating in other community service projects.
Connect with someone you think might be also experiencing feelings of loneliness.

Loss

* Dealing with the loss of a loved one can cause people to feel guilty or disrespectful to the memory of that person for some who are torn about whether to experience happiness during the holiday season.

Don't let expectations about how you should feel dictate how you actually feel.
Showing respect to those you may have lost should include memories of good times together.
Rather than feeling guilty, it's fine to feel some sadness and to acknowledge that you miss your loved one.

Missing Holidays Past

* When current life circumstances aren't the happiest, one can long for happier times of the past at the expense of enjoying the present.

Create new traditions.
Reinvent old traditions so they work for the present.
Give yourself permission to travel somewhere that isn't associated with past memories.
Dr. Kenneth Yeager, PhD, clinical director of the Stress, Trauma and Resilience (STAR) Program at Ohio State University's Wexner Medical Center shares, "Ultimately, beating the holiday blues is about staying 'true to who you are,' respecting your limits without isolating yourself, and giving yourself credit for being as merry as you can." Jaworski adds, that overcoming holiday depression involves "…recognizing and being grateful for all the little joys and moments of happiness in your life."